Can you believe this year is already halfway over? It seems like just yesterday we were logging in to Apex Legends for the first time. As is tradition at MMOGames we're taking a look back at how the year has gone so far. To be honest, things aren't looking all that great, though there is one shining bright spot on the year so far, see if you can spot it. This is the MMOGames list of the top online gaming news stories of 2019…so far.
10. Bless Online Sunset
For a while, it was one of the most anticipated upcoming MMORPG that players in the West were dying to get their hands on. In fact, the world first heard about it back in 2011, though it was then canceled in the West by publisher Aeria Games because of "quality standards" and "technical difficulties [that] cannot be overcome." Neowiz then said they would self-publish it and set out to make the game better. Last year the game finally launched in the West, just as the first shutdown was announced. Today the game has shut down in all regions of the world except on Steam But even that is not to last. The game's last day will be September 9th.
9. Amazon Game Studio's Woes
This is a news story that just broke a few days ago but it has the potential to have a massive impact on the future of the studio and games being developed by them. In fact, according to reports, multiple games that were unannounced were canceled and dozens of employees are facing finding new jobs. The good news, for now, is that their MMO New World is one of the games that is being made a priority. However an anonymous interview with the Wall Street Journal suggests that the problems at Amazon may be even bigger than what we've already seen. Lumberyard, the studio's game engine, wasn't designed for multiplayer games. This may mean more trouble in the future.
8. Blizzard Cancelations and Ongoing News
This has been a bit of a weird year for Blizzard. Many issues seem to be connected so rather than focusing on just one, we decided to count Blizzard as a story all of its own. Most recently, they've canceled two games that were in production and lost two major players in the esports department within the last month. Activision-Blizzard's last quarterly report showed that revenue dropped nearly a quarter in the last quarter and announced they are going to skip Gamescom 2019, in order to save money. Earlier in the year Blizzard laid off a reported 800 employees in what was called a bloodbath. All of this adds up to one thing; everything is not ok at Blizzard. This isn't likely to be the end of Blizzard's woes either, so expect this story to continue throughout the rest of 2019.
7. Anthem Disappointment
To call Anthem a disappoint is perhaps a bit of an understatement but it is true nonetheless. The world, character, and gameplay are considered by many to be lackluster. Aggregate review scores put the game somewhere between 54 and 65 out of 100 depending on which platform you're playing on. Andrew Wilson, the CEO of EA, made a statement saying while Anthem had a disappointing launch they are still hopeful the game can be successful. He has also had to reassure fans that Bioware isn't at risk of being shut down due to the games failure. It will be interesting to watch Anthem for the rest of the year to see how it progresses.
6. WoW Classic
It may have been announced back in 2017 but this is the year WoW Classic is set to become a reality. This year there have been a few stress tests and more are planned for July. News on WoW Classic is actually pretty sparse. They've held tests and a makeup test, that's about it. The real story so far is the fact that everyone is talking about playing WoW Classic. I guess August just can't get here soon enough.
5. Apex Legends Rises and Falls
Just as the world was getting a little bit bored with Fortnite, Apex Legends swooped in and grabbed everyone's attention. For a brief time, it looked like the game had the potential of becoming bigger than Fortnite but Revenue from Apex Legends also dropped sharply. In April, just two months from launch, the game was only bringing in a quarter of what it did in its first month. What went wrong? Well, aside from having a number of bugs and issues that often get ignored by players the game isn't being updated quickly enough to keep people engaged. To make it even worse, this seems to be intentional. Respawn has said that they're looking to make fewer updates that are of higher quality, but when your audience is used to Fortnite, that doesn't go well.
4. Riot Games Walkout
This year the games industry saw its first-ever walkout in the main office of Riot Games along with their Dublin and Ireland offices which had a few employees participate in support of their friends and coworkers in Los Angeles. In LA they were protesting the use of forced arbitration for several ongoing sexual misconduct accusations. While Riot has made some small efforts to improve the situation by getting rid of forced arbitration, those efforts haven't included the ongoing cases. If you'd like to read up on the entire backstory of the walkout as well as the aftermath you should read this article and this one. Oh and just to add more fuel to the fire, the State of California has accused Riot of not cooperating in its gender discrimination investigation. This story isn't over yet though and we expect to hear more about it again soon.
3. World Health Organization's Gaming Disorder
This year the World Health Organization added Gaming Disorder in their International Statistical Classification of Diseases and Related Health Problems. Basically a big list of things that can go wrong with the human body and mind. But this was quite a controversial decision, one that has a lot of people questioning the politics behind the act. As expected industry officials have denied that gaming disorder, and in fact gaming addiction is a problem. Lobbyists like the ESA have been quite vocal about this in fact. Meanwhile, academics and journalists believe that the research is incomplete and that there isn't enough known to make a proper diagnosis. It has been indicated that the WHO was feeling political pressure from some countries in Asia to see this get pushed through quickly. In the future we may see the WHO change their stance on gaming disorder. It certainly wouldn't be the first time this has happened.
2. Nexon Founder is Getting Out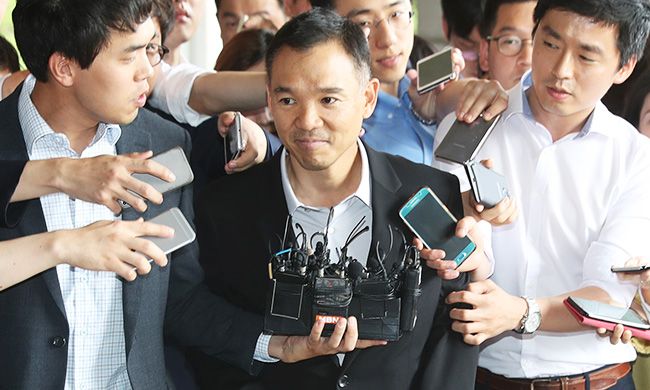 Kim Jung-ju, the founder of Nexon is selling his majority, 98.64%, stake in the company that is estimated to be worth just under 9 billion dollars. Throughout this year a list has been slowly building of companies that may be interested in buying that 98.64% stake. Names thrown around have included Disney, Tencent, EA, and many others. It sounds like this story won't be over until October when bids are officially locked in. Until then, anything is possible.
1. Players Return to City of Heroes
We'll be honest with you, short of finding out that aliens exist and play Fortnite there isn't going to be a bigger story this year than the return of City of Heroes, even if it is in an unofficial capacity. Just in case you've been living under a rock or you've been stranded on an island without internet for the last couple of months, lets quickly get you caught up. Yes, City of Heroes is back on servers that are being run by the fans. They aren't emulators and are in fact being called rogue servers by some organizations. The biggest collection of servers, called Homecoming, has more than 100,000 registered accounts. While still in it's early days they are anticipating creating new content to keep the 15 year old MMO fresh for those who are playing. Homecoming has a bunch of improvement updates already in place, but some people didn't like those changes so they made servers of their own that don't include those improvements. Those servers aren't as popular as Homecoming, but some of them have a few thousand players. City of Heroes is really the one big bright spot in a not so amazing year and we can't wait to see what directions they end up taking in the future.
What will the rest of 2019 hold? From the looks of it, we will continue to see many of these stories in the news for some time to come and we'll be following them every step of the way. Be sure to check back every day for more news from the online gaming industry and keep an eye out at the end of the year for our update on how the year has gone.
The post Top Online Gaming News Stories of 2019…So Far appeared first on MMOGames.com.