After having taken a little bit of time off for the end of convention season the weekly online gaming business article is back with more amazing news. We have Superdata's latest gaming revenue charts, the UK's weekly gaming chart, a little bit of lockbox news, and a company that lost $20 billion in value and is still going strong.
Superdata July Charts
Superdata released their monthly look at the gaming charts around the world with some interesting findings for July. First up, League of Legends drops down to second in terms of earnings on PC. It was overtaken by Dungeon Fighter Online which is massively popular in the east. In fact, only 2 of the top 5 PC games at the moment are from the West; LoL, and Fortnite. Speaking of Fortnite, the game's earnings were only up 2% in July over June which is prompting many to say that the game's peak is now behind us and Fortnite's decline is imminent. However, it is still growing…for now. And, if they can get past all the security issues, Fortnite does still have the Android release coming which will be massive for the game's population and revenue.
Overwatch, despite having a very stable player base is seeing revenue continue to drop month after month. In fact, the game is no longer charting at all but looking back as far as December, this isn't the first time that has happened this year. It was also the case in February and April. In December 2017 and January it was number 10 on the PC chart. It hasn't appeared on the chart for PC again since then. Looking at the charts for all of 2017 Overwatch ranked number 2 on the revenue charts for all Premium PC games. So, while it may not be on the charts right now, there is every chance for it to come back as it has done previously. On the other end of the spectrum, No Man's Sky had its best month since it launched, and GTA V had its second best.
Fortnite still hasn't managed to make it into the charts for Mobile games and in fact, the mobile chart changed very little from June to July. The one change was Fate/Grand Order overtaking Monster Strike. Until Fortnite has a global release on Android we're unlikely to see it push into the mobile charts. Even then, the early security issues may have done enough lasting damage to make sure they don't chart.
Source: Superdata
Tencent Market Value Drops by $20 Billion…but its ok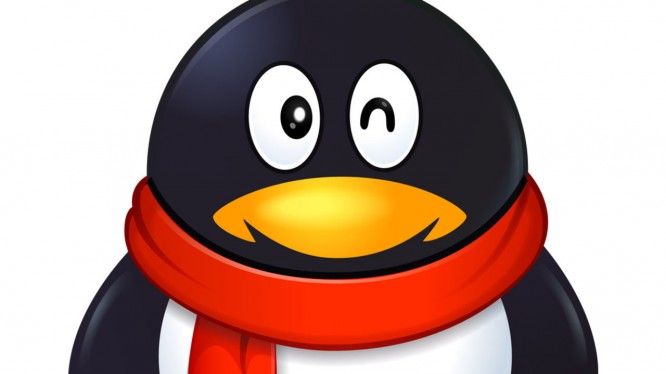 If any other company besides Tencent had lost $20 billion in market value the company would be done for. For Tencent though, that was just 5%. While they did lose a massive amount of money, the real story is why. China has been cracking down on games from other countries for quite some time. Tencent has been able to profit off of this. They know the laws better than any Western studio so they can offer to publish the game in China and deal with all the red tape themselves, but recently China has been making it even harder for game studios.
What triggered this massive loss for Tecent was China's new regulation that will restrict the number of new online games that are released as well as implementing age-appropriate restrictions on games, including how long you can play them. The reason they give for doing this is the massive number of nearsightedness found in Chinese youth. Though there hasn't been any scientific backing of the claim that screen time has any impact on vision. All of this puts Tencent's current business model in jeopardy and they will have to make some changes if they want to continue. If you're interested in reading more on this check out our recent news post that goes into more detail.
UK Charts Gaming Charts
The UK is one of the few countries that release gaming charts on a weekly basis. We've decided to add them to our weekly business article as they give us some idea of how games are performing, not just in the UK but among all western audiences. At the top of the charts this week was F1 2018, managing to hold out against a new game on the chart, PES 2019. In third is Grand Theft Auto V which actually climbed one place from last week. PUBG managed to climb up from 11th to 7th this week. Amazingly, Minecraft is still in the top 20, last week it was at 14 and this week it dropped to 20. Check out the top 10 for the week ending on September 1st below.
| | | |
| --- | --- | --- |
| This Week | Game | Last Week |
| 1 | F1 2018 | 1 |
| 2 | Pro Evolution Soccer 2019 | New Entry |
| 3 | Grand Theft Auto V | 4 |
| 4 | Crash Bandicoot N.Sane Trilogy | 3 |
| 5 | Yakuza Kiwami 2 | New Entry |
| 6 | Mario Kart 8 Deluxe | 5 |
| 7 | PlayerUnknown's Battlegrounds | 11 |
| 8 | God of War | 6 |
| 9 | Monster Hunter Generations Ultimate | New Entry |
| 10 | Fifa 18 | 10 |
Source: Press Release
Lootboxes
There hasn't been a whole lot to talk about on the lootbox front. It seems like the world is slowly moving on and forgetting the topic altogether. Or maybe there's a whole lot going on in the background that is going to take time to come into being. Either way, the big news recently is that Blizzard is disabling Overwatch and Heroes of the Storm lockboxes for Belgian players. Earlier this year Belgium was one of the first countries to investigate lootboxes in online games and issued threats to ban multiple games. Valve very quickly took action for CSGO and Dota 2.
Blizzard announced that they would be doing this on the official forums. In it they said…
"In April 2018, the Belgian Gaming Commission published a report that was endorsed by the Belgian Ministry of Justice in which they concluded that paid loot boxes in Overwatch are considered gambling under local law. While we at Blizzard were surprised by this conclusion and do not share the same opinion, we have decided to comply with their interpretation of Belgian law. As a result, we have no choice but to implement measures that will prevent Overwatch and Heroes of the Storm players located in Belgium from purchasing in-game loot boxes and loot chests with real money and gems.

No matter what, we want to make sure that our players around the world have the best entertainment experience possible. While players in Belgium will no longer be able to purchase paid loot boxes in Overwatch and loot chests in Heroes of the Storm, they'll still be able to earn them by playing the games, and they'll still have access to all in-game content.

These measures will be implemented shortly. We also remain open to further discussions with the Belgian Gaming Commission and Ministry of Justice on this topic."
Source: Overwatch Forums
The post MMO Money: Tencent's $20 Billion Loss and Fortnite's Decline appeared first on MMOGames.com.