Guild Wars 2 players in Belgium got quite a surprise this week as in-game purchases have been deactivated without warning. It isn't clear yet if this was in error or not. China has continued their campaign against gaming this time blocking Twitch in most of the country. Finally, France has fined Steam and Uplay over their refund policies. Find all of that plus the UK's gaming charts in this week's MMO Money.
Guild Wars 2 In-Game Purchases Blocked in Belgium
Guild Wars 2 players from Belgium have been reporting both on the official forums and on Reddit that they are unable to buy gems to use in the in-game store. This prevents them from purchasing the keys required to open loot boxes but also prevents them from buying the latest armor, weapons, and mount skins. There are a few workarounds, however. The first is to purchase gems using in-game currency, and the other is to use a VPN to make it look like you're in another country.
There was no official announcement from ArenaNet before this happened, but the community manager for Guild Wars 2 recently made this statement on the forums:
"In order to conform to changes in Belgian law, purchases of gems, the Ultimate Edition, and the Ultimate Edition upgrade have been disabled for residents of Belgium. We are continuing to investigate more flexible solutions. We apologize for any inconvenience this may cause our players."

Source: Guild Wars 2
Twitch Blocked in China
The crackdown on gaming by the Chinese government continues and this time it is Twitch who is feeling it head on. Twitch has been blocked in China, this coming after the streaming service saw a massive boost in watchers after the Asian Games last month. During that time it jumped up to the number 3 spot on the free apps charts. While no official statement has been made about the block it is assumed that this is either part of the crackdown on games or censorship of the app because anything could be seen on the service. There are still a few pockets of China where Twitch can be used but most of Mainland China cannot access the service. It isn't clear why some areas still have access while others do not.
The block leaves Chinese audiences with few choices for watching gaming as Youtube, the second most popular game streaming service is blocked in all of China already. It would appear that for now at least, China is left without a place to watch gaming, which may be exactly what the government was hoping for. Twitch has confirmed that their service is blocked in China but in the statement offered no further information, including possible reasons why or if they're attempting to work with the government to get it running again.
Source: Gamesindustry.biz
France Fines Valve and Ubisoft For Anti-Consumer Protection Practices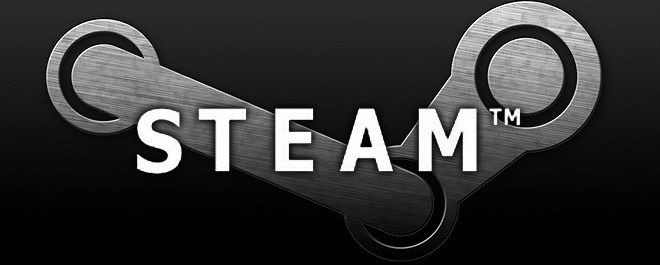 Valve and Ubisoft are both being fined by the French government because of their return policies on Steam and Uplay. Valve has spent the last few years in a similar battle in Australia, one which went all the way up to the highest court in the country. There, Valve was fined 3 million Australian dollars for failing to offer the legally required refunds. However, the fine in France is slightly different. In France, the services are allowed to deny refunds but consumers must be adequately informed beforehand; this is something that French officials believe isn't happening. Valve will have to pay €147,000 while Ubisoft is being hit for €180,000. This is pocket change for both of these companies, but clearly not something they want to have happen again.
Both services now have an alert at the top of the page in France clearly outlining their return policies and citing the recent fine. From the consumer's side of things, there will be no change to the services they're used to getting. However, instead of having to dig through those massive terms of service to find the refund policy it is clearly laid out at the top of both sites. Though this is likely a temporary measure until both sites get something more permanent in place.
Source: PCGamesN
UK Game Charts
Last week The Elder Scrolls Online made a surprise appearance in the top 10 best selling games of that week. This week's chart, however, shows that it has completely dropped out of the top 20. On the other hand, PUBG managed to push into the top 10, taking the number 9 slot. Much of the chart remains unchanged from last week. This includes Grand Theft Auto V which has been slowly dropping down the chart but remains at number 6 this week. Check out the full top 10, including Spider-Man's continued domination of the charts below.
Source: GFK Chart-Track
Imperia Online Acquired by Stillfront Group
Belgian studio Imperia Online which owns and operates the game Imperia Online has been bought by Stillfront, a collection of independent developers, publishers, and distributors. The studio has developed 25 titles in all and is joining studios like Goodgame Studios and Coldwood Interactive. The acquisition is expected to be completed on October 11th for €10 million. This number could go as high as €27 million depending on how the studio performs over the next few years. Goodgame joined the Stillfront Group just 9 months ago.
Source: Gamesindustry.biz
The post MMO Money: Guild Wars 2 Halts Belgium Gem Sale and China Blocks Twitch appeared first on MMOGames.com.