Looks like the console arrival of Monster Hunter World was more than successful enough to warrant a Monster Hunter Nintendo Switch title. That title is Monster Hunter World Generations Ultimate, which has gotten details including gameplay features and a release date for North American and European players.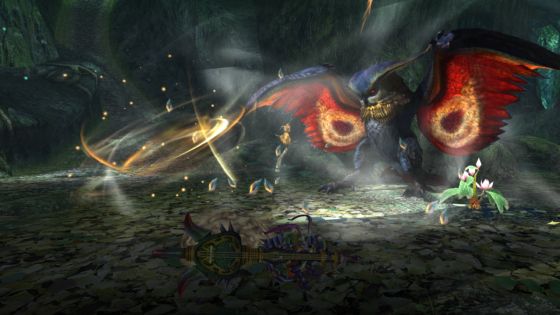 Monster Hunter Generations Ultimate (or MHGU for short) will let players on Nintendo Switch take advantage of the system's portability to play with three others in local multiplayer or with online friends in addition to a single-player mode.
MHGU is essentially the same game as the 3DS Monster Hunter Generations title with all of the same trimmings including Hunter Arts, G-Rank hunts, and Hunter Styles including the Brave Style that grants new moves for landing successive hits and Alchemy Style that lets players craft items on-the-fly during hunts. What's more, players of the 3DS Monster Hunter Generations can transfer their save data over to the Nintendo Switch edition.
Monster Hunter Generations Ultimate will launch on Tuesday, August 28th in both physical and digital editions. A trailer for the game's announcement can be seen below.
Our Thoughts
For old vets of the Monster Hunter series, this game's reveal is most definitely going to come as a happy surprise, we suspect. The added layers of strategy that Hunter Arts and Hunter Styles bring to the game cannot be understated and we're ready to see this one arrive very soon.
Source: press release
Articles Related to Monster Hunter Generations Ultimate
Monster Hunter World Announces Spring Update Features
Devil May Cry and Monster Hunter World Cross Paths
Monster Hunter World is the Best-Selling Game in Capcom's History
The post Monster Hunter Generations Ultimate Announced for Nintendo Switch appeared first on MMOGames.com.